Neredovne menstruacije nisu retkost
Neredovne menstruacije nisu retkost za mnoge žene, važno je razumeti razloge zbog kojih se one dešavaju i šta je to što vaše telo pokušava da vam kaže. Gotovo svaka žena doživi neredovnu menstruaciju, i iako u većini slučajeva ovakvo stanje nije opasno, važno je da se shvati uzrok neredovnosti.
Stres
Neredovne menstruacije su najčešće uzrokovane stresom. Kortizol, hormon stresa, direktono utiče na to u kojim količinama telo proizvodi estrogen i progesteron (polne hormone). Ako u krvotoku imate previše kortizola, sve su šanse da će vam menstruacija kasniti.
Ishrana
Još jedan veoma bitan razlog usled kojeg dolazi do kašnjenja ili izostanka menstruacije jeste i hrana koju jedete, konkretnije vaša telesna težina. Ako uglavnom konzumirate namirnice bogate ugljenim hidratima ili ako ste dobili na težini, vaše telo će proizvoditi različite nivoe određenih hormona koji će se menjati kada ovulirate. Isto važi i za žene koje su izgubile na težini.
Sindrom policističnih jajnika
Prilično česta komplikacija, sindrom policističnih jajnika izaziva stvaranje cisti na jajnicima čime se ometa redovno ovuliranje. Ostali simptomi uključuju preteranu dlakavost, debljanje, pojavu peruti i neplodnost. Ukoliko dođe do komplikacija, one obično uključuju endometriozu, rak jajnika i srčana oboljenja.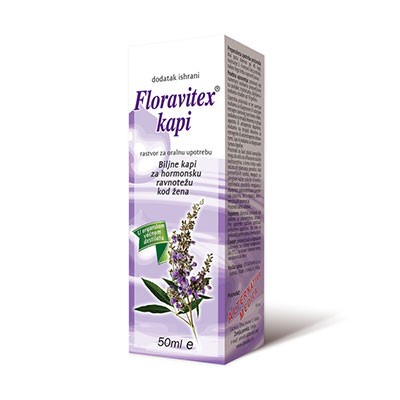 PRIMENA ORGANSKIH BILJNIH KAPI FLORAVITEX:
Neredovan menstrualni ciklus početkom puberteta i u kasnijoj dobi, dismenoreje (bolne menstruacije), akutna i hronična upala jajnika, akutna i hronična upala materice, treća i šesta grupa vaginalnog sekreta, benigne ciste na jajnicima, miomi, ciste na grudima nastale kao posledica hormonskog disbalansa, pred menstrualni sindrom-PMS.
https://amedica.rs/wp-content/uploads/2020/12/Neredovne-menstruacije-nisu-retkost.jpg
628
1200
zdravko
https://amedica.rs/wp-content/uploads/2019/08/logo.png
zdravko
2020-12-10 11:03:35
2020-12-10 11:03:35
Neredovne menstruacije nisu retkost