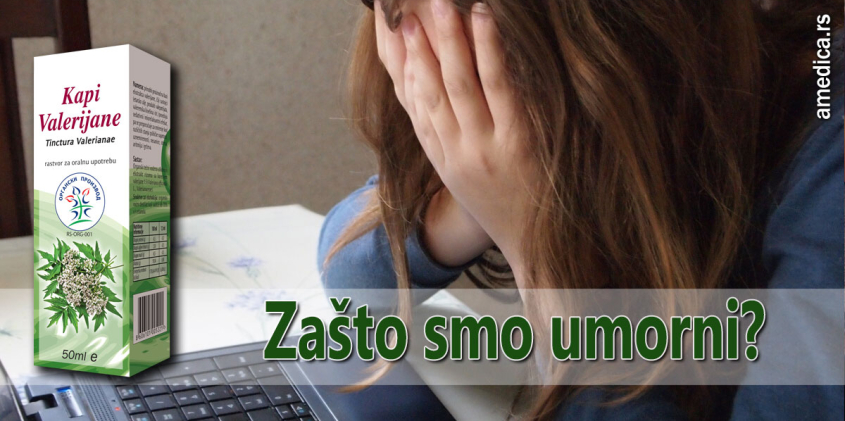 Promena godišnjih doba utiče na organizam ljudi, koji se često žale na osećaj umora, nedostak energije, iscrpljenost… Za loš imunitet i pomenute simptome ne mora isključivo biti odgovorna ova promena, a to dokazuju i brojni nutricionisti koji često ukazuju na važnost zdrave i izbalansirane ishrane.
Neke namirnice negativno deluju na naš kompletan organizam, mogu da nas iscrpe i otežaju životni ritam.
Industrijski prerađena hrana
Procesuirana – industrijski obrađena hrana ima nekoliko loših efekata na zdravlje. Što više ugljenih hidrata ima vaš obrok, to će vaša energija sve brže padati tokom dana. Savet je da izbegavate hranu kao što su skrob, bele mahunarke, dodato ulje i šećer.
Grickalice
Baš kao što prerađena hrana garantuje energetski pad, slatkiši takođe sadrže slične sastojke, koji će imati slično dejsto po vaš organizam. Držite se dalje od slatkiša i grickalica, pa ih za vreme užine zamenite svežim voćem.
Kafa
Dvije šolje kafe na dan je preporučena doza koja može podsticajno da utiče na naše zdravlje, a poznato je i da stimuliše naš centralni nervni sistem. U suprotnom ako konzumirate više šolja, možete da ugrozite rad vitalnih organa, ali i da podstaknete gojenje.
Energetske pločice
Enegetske pločice bi trebalo da izbegavate – posebno tokom radnog dana. One su jedino prihvatiljive kada planirate da trčite, ili se bavite nekim drugim aktivnom sportskom disciplinom. U drugom slučaju, možete zateći sebe kako imate potrebu da zaspite za radnim stolom.
Zaslađena pića
Baš kao kafa, čaša soka vam se može učiniti kao brzo rešenje za postizanje energije. Ali nakon visokog sadržaja šećera, koji sadrže gotovo sva pića na tržištu, apsolutno nećete postići željene efekte. Problem sa energetskim i gaziranim napicima je što sadrže visok procenat šećera i kofeina. Šećer će podići nivo glukoze u krvi, a samim time vaša energija će istog trenutka početi da opada.
Valerijan biljne kapi  su prirodni biljni preparat koji pomaže kod:
Uznemirenosti i napetosti
Nervoze i nesanice
Depresije i anksioznosti
Grčeva u mišićima
Slabe koncentracije
Nervoze stomaka
https://amedica.rs/wp-content/uploads/2021/07/Zasto-smo-umorni.jpg
628
1200
zdravko
https://amedica.rs/wp-content/uploads/2019/08/logo.png
zdravko
2021-07-06 09:29:26
2021-07-05 11:41:06
Zašto smo umorni?