Urinarne infekcije prirodno lečenje
Žene su obično više sklone infekcijama urinarnog sistema, ali to ne znači da muškarci nemaju iste probleme. Ako antibiotici ne pomažu infekcija se može pretvoriti u vrlo ozbiljan problem i može naškoditi bubrezima.
Postoje prirodni lekovi koji su vrlo korisni i efikasni u lečenju urinarnih infekcija.
Prirodni lekovi su bezbedni za upotrebu i takođe su veoma efikasni u lečenju i to je jedan od razloga zašto se mnogi odlučuju za alternativne metode lečenja.
Studija objavljena 2005. godine pokazala je rezultate koji potvrđuju da je efekat semenki grejpfruta veoma efikasan čak i kada antibiotici nisu imali rezultate zasnovane na istom problemu. Ista studija je potvrdila da ekstrakt semena grejpfruta inhibira rast dobrih bakterija.
Uva – Od ove biljke, koja ima snažna antibakterijska svojstva, pravi se najpoznatiji čaj za urinarne infekcije – uvin čaj. Važno je da znate da ne smete da kombinujete uvin čaj s brusnicom, jer brusnica poništava njegovo dejstvo.
Brusnica – Poznato je da ove crvene bobice snažno deluju kod infekcija uzrokovanih tvrdokornom bakterijom ešerihijom koli, a delotvorne su i kod ostalih upala povezanih s urinarnim traktom. Brusnica sprečava razvoj bakterija u ćelijama mokraćnih kanala nakon čega ih, prilikom mokrenja, izbacujete iz organizma.
Breza – Lišće breze poznato je po svojim diuretičkim svojstvima. Osim što deluje kod bakterijskih infekcija urinarnog trakta i kod upale uretre, takođe ublažava kožne bolesti, reumu i čisti krv.
Peršun – Ovaj vrlo zdrav sastojak svake kuhinje ima učinak detoksikacije, a poznato je i da deluje kao diuretik, odnosno podstiče mokrenje. Zato ga što češće jedite svežeg ili pripremajte čaj od peršuna (svežeg ili sušenog) kako biste ubrzali lečenje tegoba urinarnog trakta.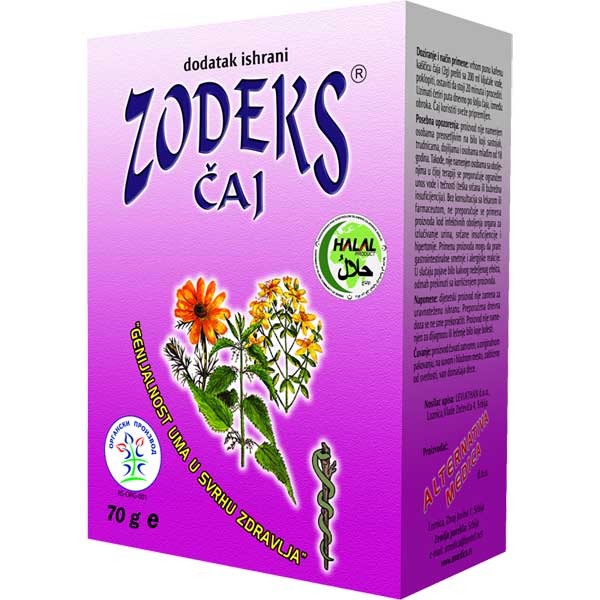 Zodeks čaj je namenjen održavanju fiziološke funkcije i unapređenju zdravlja organa urinarnog sistema. Preporučenim načinom upotrebe ovog čaja, pomažemo ispiranje mokraćnih puteva kod bakterijskih infekcija i upalnih procesa, kao i izbacivanje peska i kamena iz bubrega i ostalih mokraćnih organa.
Zodeks čaj se može preventivno koristiti da spreči pojavu peska u bubrezima. Posebno se preporučuje osobama sklonim čestim infekcijama mokraćnih puteva, kao i onima sa povećanim rizikom od razvoja bubrežnog kamenca.
https://amedica.rs/wp-content/uploads/2022/03/Urinarne-infekcije-prirodno-lecenje.jpg
628
1200
zdravko
https://amedica.rs/wp-content/uploads/2019/08/logo.png
zdravko
2022-03-22 10:07:09
2022-03-20 10:27:08
Urinarne infekcije prirodno lečenje