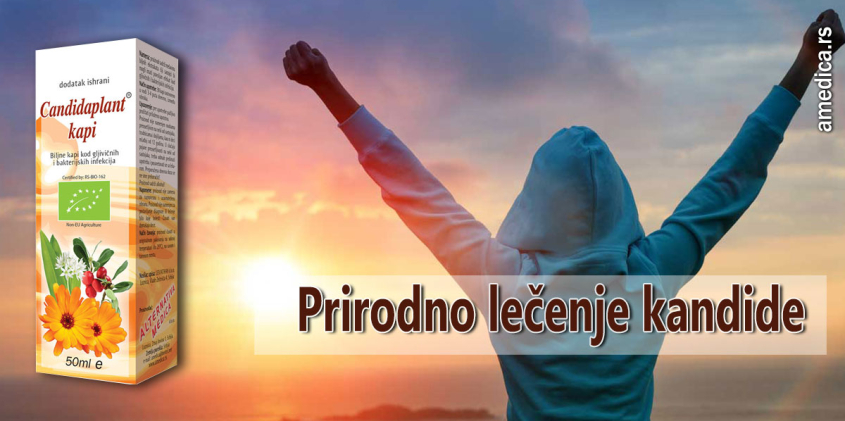 Nepravilan način života narušava zdravlje vaginalne i crevne flore, što za kandidu predstavlja idealan uslov za razmnožavanje. Pušenje, stres, alkohol, šećer, testo i mnoge druge navike koje su postale naša svakodnevica, menjaju pH vrednost u našem organizmu, zbog čega se kandida počinje brzo i prekomerno razmnožavati. Što duže izlažemo organizam nezdravim navikama, to se kandida više nastanjuje, što umnogome otežava njeno lečenje.
Prirodno lečenje kandide
Tretman protiv kandide se sastoji u strategiji da se ova gljiva liši njene prirodne ishrane šećerom i da se dodaju specifični nutritivi i supstance koje kontrolišu ili pak ubijaju kandidu. To je često dugotrajan proces koji traje šest pa i više meseci. U toku prvih nekoliko sedmica simptomi se mogu pogoršati pošto dolazi do uništavanja ove gljive u telu pa zbog toga može biti potrebno da se i samo telo detoksifikuje.
Izbegavanje unošenja u telo šećera u bilo kom obliku, uključujući i med. Tokom prvih nekoliko sedmica treba izbegavati i unošenje voća, kako bi se još više smanjio nivo šećera;
Izbegavanje hrane zasnovane na gljivama ili konzervirane hrane u većim količinama s obzirom da je telo verovatno već senzibilizirano na gljive i da se imuni sistem brže oporavlja ukoliko se izbegavaju ove namirnice;
Izbegavanje svih namirnica koje se zasnivaju na procesima vrenja.
Ishrana
Preporučuju se žitarice: proso, pečenu heljdinu prekupu (heljdina kaša), raž, ovas, ječam, amarant, kinou. Žitarice kao što su mrvljena raž i ječam treba samleti neposredno pred upotrebu kako bi se izbegla užeglost. Lagano skuvane klice ječma, pirinča, prosa bogate su digestivnim enzimima i kineska herbologija preporučuje ih u slučajevima digestivne stagnacije kao i za poboljšanje asimilacije hranljivih materija. Ove klice, kao i izdanci raži, kinoe i ovsa, izuzetno su efikasan lek u kontroli preteranog rasta gljivica. U dijeti za kontrolu kandide gore navedene žitarice treba da sačinjavaju 40% ishrane, od čega barem pola treba da budu klice.
Candidaplant® biljne kapi predstavljaju 100% prirodni proizvod na bazi biljaka: nevena, virka, zlatnice, vranilove trave, medvetke i sremuša. Candidaplant® biljne kapi predstavljaju mešavinu biljnih ekstrakta dobijenih organskim voćnim destilatom, što ih čini jedinstvenim, znatno kvalitetnijim i delotvornijim nego biljne kapi koje su rađene sa običnim alkoholom ili nekim drugim rastvaračem.
Candidaplant® biljne kapi regulišu bakterijsku floru i suzbijaju rast gljivica. Candidaplant® biljne kapi sprečavaju da dodje do razvoja infekcije, koja može nekada da zahvati kožu, nokte, usnu šupljinu i polne organe.
https://amedica.rs/wp-content/uploads/2020/12/Prirodno-lecenje-kandide.jpg
628
1200
zdravko
https://amedica.rs/wp-content/uploads/2019/08/logo.png
zdravko
2020-12-30 10:32:09
2020-12-30 10:32:09
Prirodno lečenje kandide