Hemoroidi treba da se leče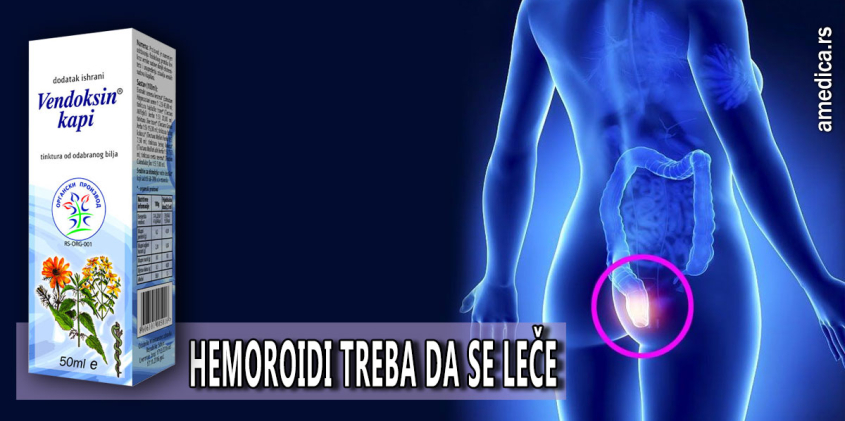 Glavni uzrok za nastanak hemoroida jeste naprezanje kod pokretanja creva, a pojavljuje se i usled trudnoće, starenja, zbog genetike, hroničnog zatvora, dijareje, dugotrajnog sedenja i analnih infekcija.
Ukoliko hemoroidi postanu bolni i otečeni najpre ćete osetiti peckanje, svrab, pulsiranje kao i neprijatnost koja ne prolazi. Ukoliko dođe do pucanja hemoroida dolazi do krvarenja, koja mogu biti česta. Kvržice koje se pojavljuju su signal da počinje bol i ostali propratni problemi koji će vas mučiti u narednom periodu.
Simptomi
Najčešći simptomi hemoroida su iznenadni bol i krvarenje prilikom pražnjenja creva. Manifestuje se i neprijatnim osećajem, osećajem punoće ili svarbom u regiji anusa.
Mogu biti spoljašnji ili unutrašnji. Unutrašnji nastaju blizu početka analnog kanala, a spoljašnji na analnom otvoru.
Hemoroidi treba da se leče
Hemoroidi uglavnom moraju da se leče, ali retko ko želi da prizna ovu bolest i javi se lekaru. Zbog toga nije poznato koliko osoba zapravo pati od ove bolesti, a pretpostavlja se da je to svaka druga osoba starija od 50 godina. Ovu neprijatnu pojavu rešava terapija toplom kupkom, specijalizovanim kremama, ali i konzumacijom hrane bogate prehrambenim vlaknima kako bi stolica bila optimalne čvrstine i redovna. Kada to ne može da pomogne, potreban je hirurški zahvat.
Mogu da se spreče ishranom
Simptomi bolesti uz lečenje nestaju kroz nekoliko dana, a osobe sklone ovoj pojavi svakako bi trebalo kvalitetnije da se hrane. Najčešće se preporučuje ishrana bogata prehrambenim vlaknima kao što je više voća i povrća, kao i žitarica celog zrna. Uz to treba piti više tečnosti i baviti se redovnim vežbanjem.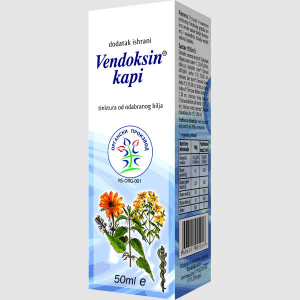 Vendoksin kapi se primenjuju kod problema proširenih vena, kao pomoć za ublažavanje ili otklanjanje tegoba kod hronične venske insuficijencije prouzrokovane trombozom venskih sudova (tromboflebitis, varikoflebitis, flebotromboze), venske hipertenzije donjih ekstremiteta praćene otokom, bolom i promenama na koži (pigmentacija i zadebljanje), proširenja vena drugih regija tela – hemoroida.
https://amedica.rs/wp-content/uploads/2020/12/Hemoroidi-treba-da-se-lece.jpg
628
1200
zdravko
https://amedica.rs/wp-content/uploads/2019/08/logo.png
zdravko
2020-12-28 13:05:45
2020-12-28 13:05:45
Hemoroidi treba da se leče