Prirodni lek za lečenje kamena u bubregu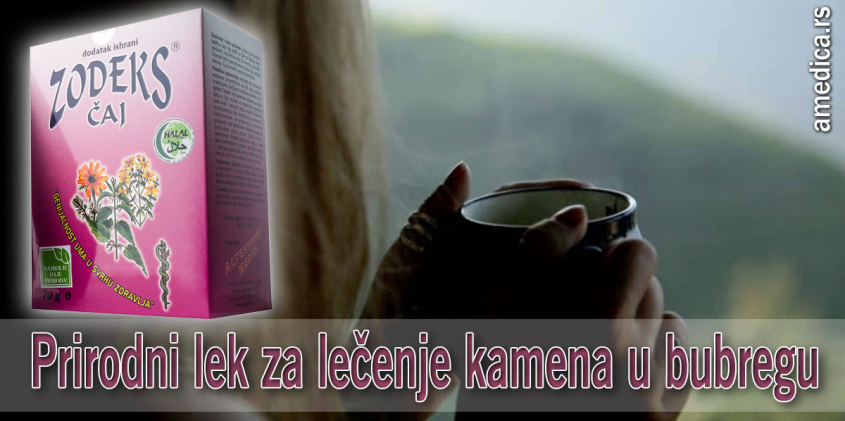 Kamen u bubregu se formira od otpadnih proizvoda i soli koje se nalaze u urinu. Što je manje urina, to više otpadnih materija i soli sadrži. Kamenje se uglavnom formira u jednom bubregu. Isto tako, najčešće se javlja jedan kamen, dok su retki slučajevi kada se u bubregu nalazi više kamena istovremeno.
Bolest najčešće pogađa muškarce od 25 do 45 godina. Kod dece i ljudi starijih od 45 godina kamenje se formira uglavnom u bešici. Ovoj bolesti su skloni ljudi koji se mnogo znoje tokom rada i gube mnogo tečnosti, kao i oni koji vrlo malo mokre – a malo mokre jer ne unose velike količine tečnosti.
Glavni znak bolesti je jak bol u predelu bubrega, koji se širi duž odvodne uretre do prepona. Bol je praćen mučninom i povraćanjem. Bol se javlja u obliku napada koji postepeno jenjava, a zatim se ponovo ponavlja. To su tzv bubrežne kolike. Pojavljuju se iznenada, a nastaju usled vožnje po neravnom putu, kada čovek skače ili trči itd. Do tada je kamen počivao u svom krevetu; međutim, spoljašnji uticaj pokreće i zatvara protok urina. Snažnim zatezanjem bubrežne karlice ili uretera telo pokušava da istisne kamen, a to izaziva jak bol. Posle svakog napada, na kraju mokrenja, primećuje se malo krvi. Krv dolazi odakle je kamen oštetio odvodni kanal.
Prirodni lek za lečenje kamena u bubregu
Hranu pripremati sa što manje soli, čorbastu, jako raskuvanu i jesti mlaku. Ne piti svežu vodu. Vodu najpre prokuvati i ohladiti, i tek onda piti. Isto tako, zabranjeno je piti mineralnu vodu, jesti masniju hranu i konzervirane prerađevine. Umesto navedenog čaja, u lečenju peska u bubrezima može poslužiti čaj od sledećih trava:
60 g listova breze
60 g pirevine
40 g stabljike preslice
40 g samlevenog ploda šipurka
20 g stabljike timijana
Zodeks čaj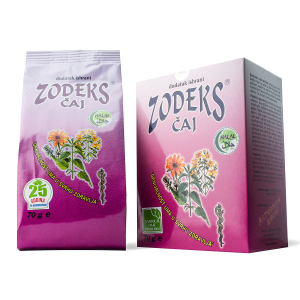 Zodeks čaj je namenjen održavanju fiziološke funkcije i unapređenju zdravlja organa urinarnog sistema. Preporučenim načinom upotrebe ovog čaja, pomažemo ispiranje mokraćnih puteva kod bakterijskih infekcija i upalnih procesa, kao i izbacivanje peska i kamena iz bubrega i ostalih mokraćnih organa.
Zodeks čaj se može preventivno koristiti da spreči pojavu peska u bubrezima. Posebno se preporučuje osobama sklonim čestim infekcijama mokraćnih puteva, kao i onima sa povećanim rizikom od razvoja bubrežnog kamenca.
https://amedica.rs/wp-content/uploads/2022/09/Prirodni-lek-za-lecenje-kamena-u-bubregu.jpg
628
1200
zdravko
https://amedica.rs/wp-content/uploads/2019/08/logo.png
zdravko
2022-09-27 09:38:09
2022-09-26 11:55:22
Prirodni lek za lečenje kamena u bubregu