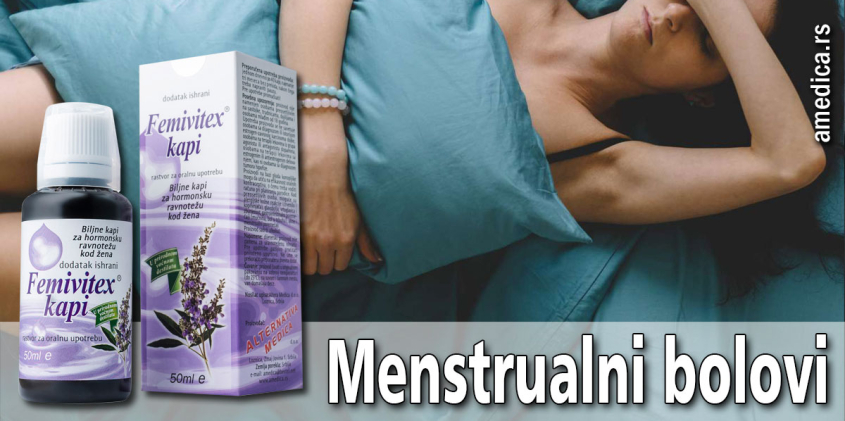 Glavni uzrok menstrualnih bolova je hormonalna neravnoteža u telu. Tokom ovih dana se uglavnom oslanjamo na medikamente, ali zaboravljamo da oni mogu imati i štetno dejstvo. Evo par prirodnih načina koji vam mogu pomoći da ublažite menstrualne bolove.
Tople obloge
Ovaj metod najbolje funkcioniše da se ublaži bol. Stavljajte tople obloge na stomak. Efekat možete osetiti u roku od pet minuta. Ovo će vam pomoći da sprečite bol i grčeve. Takođe, mnoge žene ublažavaju bol alternativnom terapijom: prvo stavljaju tople, a zatim hladne obloge.
Voćni sokovi
Prirodni sok od aloje vere ima svojstva ublažavanja bolova. Pomešajte jedan deo ovog soka i dodajte kašičicu meda. Dobijenu mešavinu pijte dva do tri puta dnevno. To vam može pomoći da sprečite nastanak menstrualnih bolova. Sok od aloje vere pomaže da se reguliše normalan protok krvi tokom onih dana u mesecu.
S obzirom na to da je ananas bogat enzimom koji se naziva bromelain, njegovo prisustvo u organizmu pomaže kod opuštanja mišića i grčeva tokom onih dana u mesecu. Popijte čašu soka od ananasa i ublažite bol. Preporučujemo da pijete prirodni sok od ananasa, bez dodataka. Ukoliko ge ne možete naći, onda jedite svež ananas. Pored soka od ananasa i sok od šargarepe vam može pomoći da ublažite menstrualne bolove.
Joga
Određene poze joge pomažu da se ublaži bol i spreče grčevi tokom menstrualnog perioda. Da biste olakšali bol, upražnjavajte poze kao što su "kamila" i "lotus". Nemojte preterivati sa vežbama te ih praktikujte ako se osećate udobno dok ih radite.
Prirodne biljne kapi Femivitex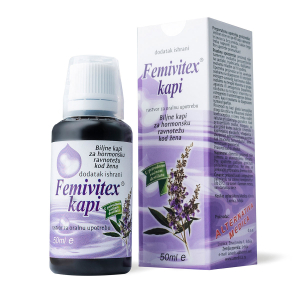 Prirodne biljne kapi Femivitex predstavljaju 100% prirodni, prirodni proizvod na bazi ekstrakta ploda konopljike (AGNI-CASTI FRUCTUS), sa prirodnim voćnim destilatom. Kliničkim ispitivanjima, je dokazano da biljni sastojci ploda konopljike u Femivitex kapima, smanjuju ili otklanjaju tegobe usled menstrualnih poremećaja kao što su:
– STERILITET (sterilitet prouzrokovan insuficijencijom žutog tela – menstrualni poremećaj ovulacije)
– CISTE NA JAJNICIMA
– MIOMI NA MATERICI
– BOLNE I NEREDOVNE MENSTRUACIJE
– PREDMENSTRUALNI SINDROM (PMS, BOL I NADUSTOST GRUDI I GLAVOBOLJE)
– ENDOMETRIOZE
– SINDROM POLICISTIČNIH JAJNIKA
– ACNE VULGARIS
– MENOPAUZE (ARITMIJE, VALUNZI, NESANICE…)
– FIBROCISTIČNE PROMENE U DOJKAMA
https://amedica.rs/wp-content/uploads/2023/01/Menstrualni-bolovi.jpg
628
1200
zdravko
https://amedica.rs/wp-content/uploads/2019/08/logo.png
zdravko
2023-01-12 09:32:52
2023-01-03 11:55:24
Menstrualni bolovi