Menopauza ili klimaks je prirodna pojava i promena kroz koju prolazi svaka žena, posebno kada uđe u neke godine, a to se ženama uglavnom dešava u periodu između 40- 50 godina, mada zna da krene i ranije.
Mnoge žene u vreme menopauze imaju velike probleme sa spavanjem, napete su i dosta često znaju da budu i veoma depresivne. Nesanica dolazi najčešće zbog čestih vrućina koje žena oseća u tom stanju. Naravno, zbog nedovoljno sna, žena je tokom dana veoma napeta i nervozna, a sa dužim periodom sve to zna da pređe i u depresiju.
Hormonska neravnoteža
Javlja se i hormonska neravnoteža, a to uzrokuje dosta često oticanje udova, što zna da prouzrokuje i veliku bol. Osim toga, u menopauzi počinje za ženu i nepravilan i neredovan menstrualni ciklus, a to sve prouzrokuju nestabilni hormoni.
Tokom menopauze, kod žena se javlja česte promene raspoloženja, a mnoge žene, kako smo već napisali, znaju imati problema sa depresijom. I kosti žene u tom periodu postaju znatno slabije, a sve to veoma loše utiče i na važu kožu koja često zna da bude suva.
Može vam se desiti da tokom menopauze i dobijete nešto kilograma, stoga veoma dobro morate paziti na svoju ishranu i često treba da vežbate.
FLORAVITEX KAPI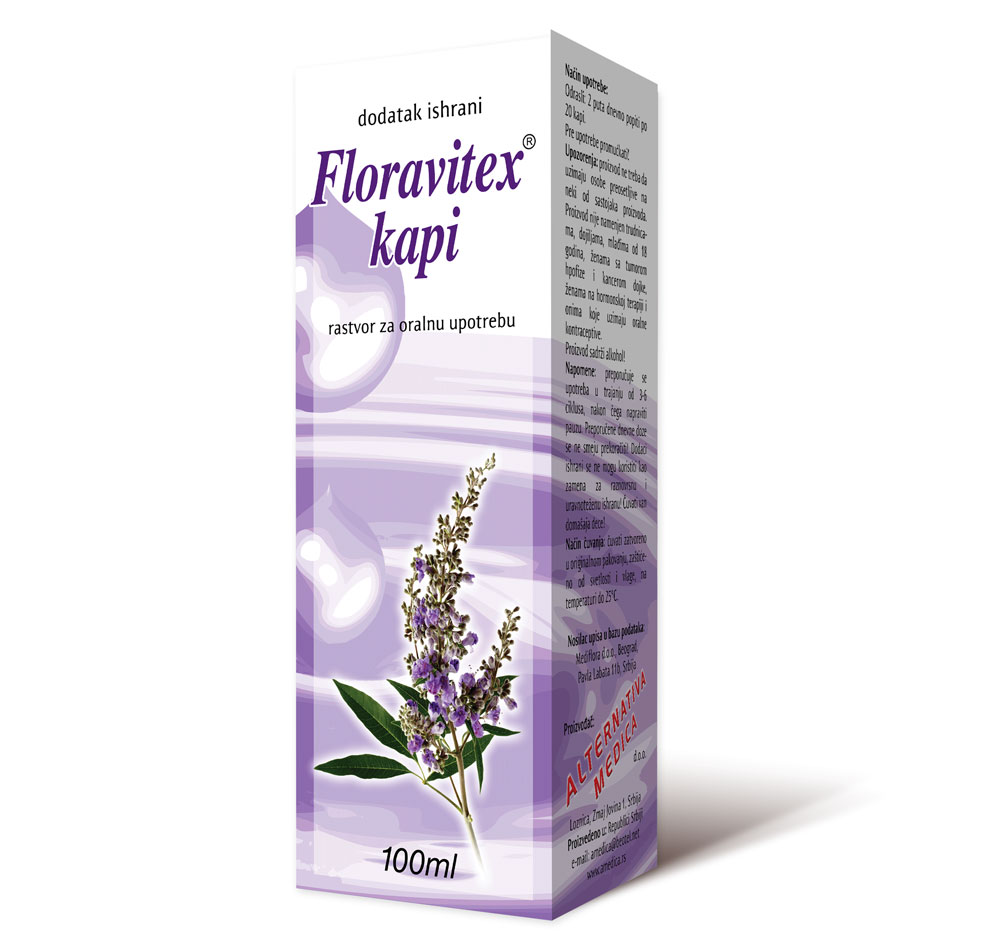 Kliničkim ispitivanjima, je dokazano da biljni sastojci ploda konopljike u Floravitex kapima, smanjuju ili otklanjaju tegobe usled menstrualnih poremećaja kao što su:
– STERILITET (sterilitet prouzrokovan insuficijencijom žutog tela – menstrualni poremećaj ovulacije)
– CISTE NA JAJNICIMA
– MIOMI NA MATERICI
– BOLNE I NEREDOVNE MENSTRUACIJE
– PREDMENSTRUALNI SINDROM (PMS, BOL I NADUSTOST GRUDI I GLAVOBOLJE)
– ENDOMETRIOZE
– SINDROM POLICISTIČNIH JAJNIKA
– ACNE VULGARIS
– MENOPAUZA (ARITMIJE, VALUNZI, NESANICE…)
– FIBROCISTIČNE PROMENE U DOJKAMA
https://amedica.rs/wp-content/uploads/2021/04/Menopauza-simptomi.jpg
628
1200
zdravko
https://amedica.rs/wp-content/uploads/2019/08/logo.png
zdravko
2021-04-05 10:31:15
2021-04-05 10:31:15
Menopauza simptomi