Lečenje bubrežnih problema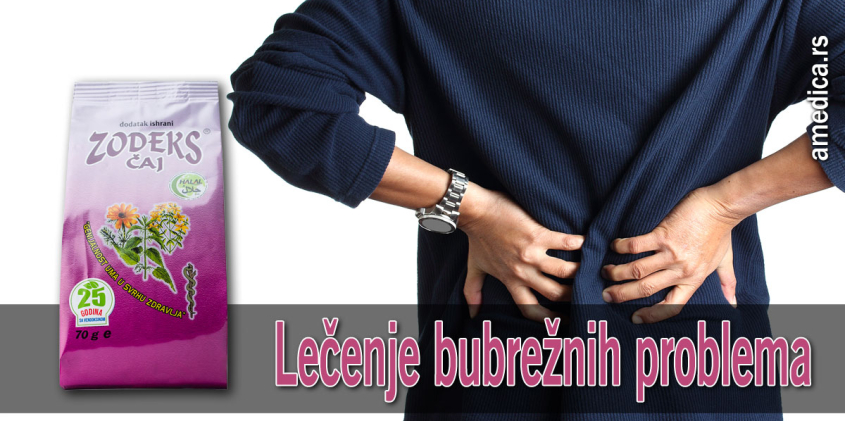 Ukoliko imate probleme sa kamenom u bubregu, možete se rešiti muka uz narodni lek za otapanje kamena u bubregu koji možete pripremiti sami za sebe kod kuće i to za veoma kratko vreme.
Lečenje bubrežnih problema
Lečenje bubrežnih problema uz pomoć kukuruzne svile, peteljke od trešanja i lista od breze: Sve u jednakim delovima dobro promešati pa od te mešavine uzeti jednu kašiku na 2 do 3 decilitra vode i kuvati 1 minut. Zatim sve poklopljeno ostaviti da se ohladi toliko da se prst može držati u tečnosti. Nakon toga treba dodati na vrh noža sode-bikarbone, a zatim 10 do 15 minuta pustiti da se ocedi. Oceđenu tečnost "čaj" na kraju zasladiti medom i toplo piti tri puta dnevno pre jela. Čaj bi trebalo piti 3 do 9 nedelja.
Protiv hronične upale bubrega i visokog pritiska dobro je 3 velike kašike mešavine od po 40 g preslice i lišća breze, 20 g imele kuvati 10 minuta u 1 l vode. Ostaviti to da stoji preko noći, a ujutro procediti. Pije se u 5 obroka u toku dana.
Čaj od zobi otapa kamenac – Uzmite 0,5 l vode i 2,5 kašike zobi. Zakuvajte vodu, dodajte opranu zob i kuvajte desetak minuta. Nakon toga procedite i pijte po 2 dcl ujutro na tašte i naveče pre spavanja. Svaki dan pripremite sveži čaj.
Zodeks čaj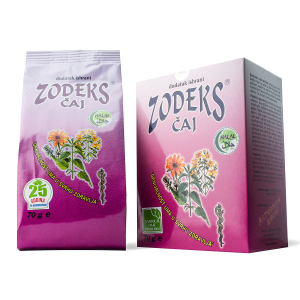 Zodeks čaj je namenjen održavanju fiziološke funkcije i unapređenju zdravlja organa urinarnog sistema. Preporučenim načinom upotrebe ovog čaja, pomažemo ispiranje mokraćnih puteva kod bakterijskih infekcija i upalnih procesa, kao i izbacivanje peska i kamena iz bubrega i ostalih mokraćnih organa.
Zodeks čaj se može preventivno koristiti da spreči pojavu peska u bubrezima. Posebno se preporučuje osobama sklonim čestim infekcijama mokraćnih puteva, kao i onima sa povećanim rizikom od razvoja bubrežnog kamenca.
https://amedica.rs/wp-content/uploads/2022/10/Lecenje-bubreznih-problema.jpg
628
1200
zdravko
https://amedica.rs/wp-content/uploads/2019/08/logo.png
zdravko
2022-11-02 09:35:19
2022-10-31 10:03:27
Lečenje bubrežnih problema