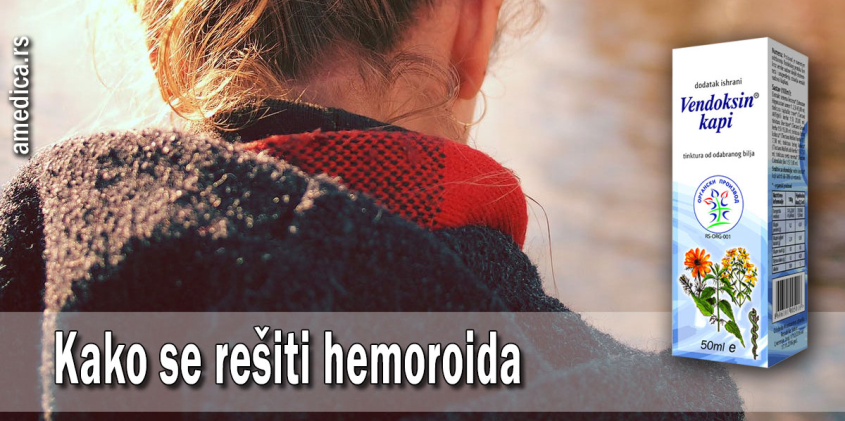 Hemoroidi nastaju pre svega zbog pogrešnog načina življenja – loše ishrane, ishrane sa previše soli, ljute i kisele hrane, manjak fizičkih aktivnosti, slabog unosa tečnosti, alkoholnih i gaziranih pića… Uzročnici problema sa hemoroidima su svakako povećana telesna težina, hronični zatvor, učestalo dizanje teških predmeta, ali i dugotrajno sedenje.
Kako se rešiti hemoroida
Jedite dosta vlaknaste hrane kao što je voće, povrće, žitarice, integralni hleb itd.
Pijte dosta tečnosti. Odrasli treba da piju najmanje dva litra dnevno. Izbacićete veći deo tečnosti iz organizma mokrenjem, ali će deo tečnosti otići u creva i omekšati stolicu. Većina napitaka će poslužiti ovoj svrsi, ali alkoholna pića izazivaju dehidrataciju, pa zato nisu najbolji izbor.
Izbegavajte analgetike koji sadrže kodein jer oni često izazivaju zatvor.
Idite u toalet čim osetite potrebu. Nekada se ljudi suzdržavaju i odlažu odlazak u toalet. To može rezultirati većom i čvršćom stolicom koju je teže izbaciti. Ne naprežite se previše u toaletu. Hemoroidi mogu izazvati osećaj da vam je debelo crevo puno i to vas onda izaziva da se na kraju dodatno naprežete u pokušaju da i dalje praznite creva.
Jedan od načina da umanjite bol jeste topla kupka, u trajanju od najmanje 10 minuta tokom svakog dana. Takođe možete da sedite na boci sa toplom vodom da biste ublažili tegobe sa hemoroidima.
Svakodnevno održavanje pravilne higijene je takođe veoma važno, i preporučuje se tuširanje toplom vodom u problematičnom području. Ipak, ne koristite sapun, jer može da dovede do pogoršanja stanja. Takođe, izbegavajte korišćenje suvog ili grubog toaletnog papira prilikom brisanja. Hladne obloge takođe mogu smanjiti oticanje hemoroida i prateće teškoće koje se javljaju.
Naravno, uravnotežena ishrana, koja se bazira na unosu zdravih namirnica, pomoći će vam da povratite narušenu ravnotežu, koja se odražava i na vaš probavni sistem. Preporučuje se unošenje povrća, voća i namirnica sa celim zrnevljem, koje su bogate celulozom, a kafa, gazirani sokovi, masna i ljuta jela su nešto što treba izbegavati.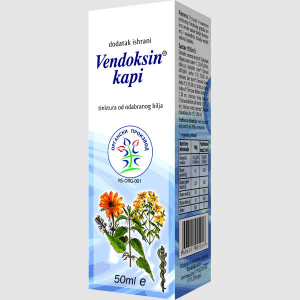 Vendoksin kapi se primenjuju kod problema proširenih vena, kao pomoć za ublažavanje ili otklanjanje tegoba kod hronične venske insuficijencije prouzrokovane trombozom venskih sudova (tromboflebitis, varikoflebitis, flebotromboze), venske hipertenzije donjih ekstremiteta praćene otokom, bolom i promenama na koži (pigmentacija i zadebljanje), proširenja vena drugih regija tela – hemoroida.
https://amedica.rs/wp-content/uploads/2021/03/Kako-se-resiti-hemoroida.jpg
628
1200
zdravko
https://amedica.rs/wp-content/uploads/2019/08/logo.png
zdravko
2021-03-04 10:59:44
2021-03-04 11:00:14
Kako se rešiti hemoroida