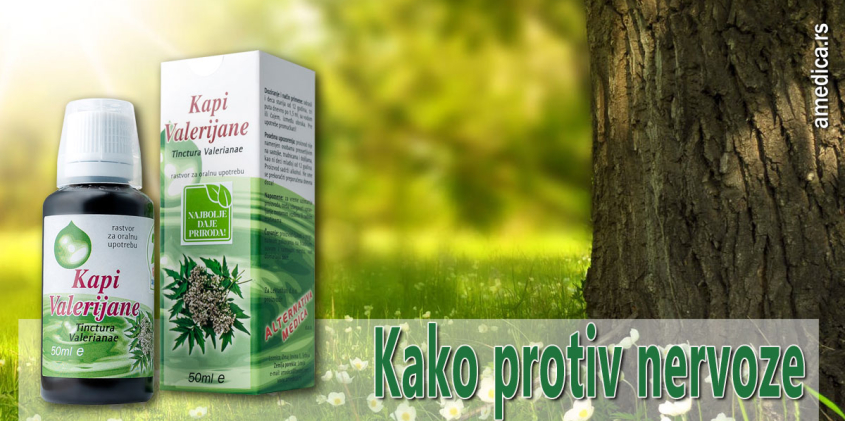 Postoje dani kada ste nervozni – i izgleda kao da se ništa ne može promeniti. Sve obaveze koje ste odlagali su vas stigle i dan jednostavno nije onakav kakav želite da bude. U tome vam nervoza sigurno neće pomoći, nego baš suprotno. Ali kako protiv nervoze?
Spavajte dovoljno
Loš san i te kako utiče na kvalitet života i može da ima ozbiljne posledice po zdravlje i da pojača tegobu i stres. Ponekad se čini da je u pitanju začarani krug jer teskoba dovodi do nedostatka sna i obrnuto. Zato pokušajte da se opustite uz kupku i laganu muziku ili kvalitetnu knjigu prije spavanja, a svakako izbegavajte alkohol i tešku hranu bar dva sata pre odlaska na spavanje.
Smeh je lek
Istraživanja pokazuju da smeh može da umanji simptome anksioznost i depresiju. Zato iskoristite svaku priliku, od zezanja sa kolegama na poslu do dobre komedije ili YouTube klipova. Često i sam nered u kući ili na radnom stolu može da utiče na to da se teže opuštate i koncentrišete. Zato tih petnaest minuta za sređivanje stola i kuće može da bude svakodnevna navika koja će smanjiti teskobu.
Pazite na ishranu
Važno je konzumirati što više namirnica koje sadrže hranljive materije kao što su vitamin B i omega-3 masne kiseline, ali ne treba zaboraviti ni ugljene hidrate. Vitamini B su odlični za nerve i uopšte mentalno stanje, dok omega-3 mogu da pomognu u smanjenju simptoma depresije i anksioznosti. Slatko treba izbegavati jer takva hrana može da uveća simptome anksioznosti.
Naučite da dišete
Jedan od odličnih načina za borbu sa napadima panike jeste pravilno disanje. Kratko i plitko disanje uvek prate napad panike, dok dublje i duže disanje šalju mozgu sigal da je u redu da se opusti.
Gledajte širu sliku
U trenucima kada vam se čini da gubite tlo pod nogama i kontrolu nad svojim životom – setite se da zastanete na trenutak i pogledate širu sliku. Taj osećaj vas je obuzeo u jednom trenutku koji ne čini vaš ceo život.
Prisetite se kako ste došli do onoga gde ste u tom trenutku, prisetite se svih svojih velikih uspeha, ali pogledajte i u budućnost – čemu stremite i šta vam je cilj. Na ovaj način misli ćete preusmeriti sa trenutne nervoze na budući osećaj zadovoljstva i uspeha.
Uostalom – sve će proći, pa i taj trenutak ili dan kada jednostavno ništa nije bilo onako kako ste vi želeli, ali to nije kraj. Možda ste i izgubili bitku, ali nikako i rat.
Kapi Valerijane predstavljaju 100% prirodni, organski proizvod na bazi ekstrakta organskog korena valerijane (Valerianae radix), organskim voćnim destilatom.
Valerijan biljne kapi  sadrže iridoidne monoterpene – valepotrijate do 2%, etarsko ulje do 1%, alkaloide, seskviterpenske ketone i kiseline, tanine i skrob. Delovanje aktivnih supstanci provereno deluju umirujuće, kod napetosti i nervoze i kod težih oblika nesanice.
https://amedica.rs/wp-content/uploads/2022/06/Kako-protiv-nervoze.jpg
628
1200
zdravko
https://amedica.rs/wp-content/uploads/2019/08/logo.png
zdravko
2022-06-29 08:27:33
2022-06-22 09:09:48
Kako protiv nervoze