Urinarne infekcije – lečenje
Urinarne infekcije mogu lako postati otporne na antibiotike, zavisno od vrste infekcije. Srećom, postoje prirodni lekovi koji su vrlo korisni u lečenju urinarnih infekcija. Jedan od njih je seme grejpa.
Žene su obično više sklone urinarnim infekcijama, ali to ne znači da muškarci nemaju iste probleme. Infekcija se može pretvoriti u vrlo ozbiljan problem i može naškoditi bubrezima. To se posebno odnosi na žene u trudnoći, jer promene u mokraćnom sistemu mogu dovesti do preranog poroda.
Jedna od mana antibiotika je što oni uništavaju obe vrste bakterija, i loše i dobre bakterije. Prirodni lekovi su sigurni za upotrebu, a takođe su i jako delotvorni u lečenju i to je jedan od razloga zašto se mnogi odlučuju za alternativne metode lečenja.
Ulje semenki grejpa
Istraživanje obavljeno 2005 godine pokazalo je rezultate koji potvrđuju da je vrlo delotvoran učinak semenki grejpa čak kada antibiotici nisu imali nekakve rezultate na osnovu istog problema. Ista studija je potvrdila da ekstrat iz semenki grejpa inhibrira rast dobrih bakterija.
Kako to stvarno deluje?
Lekari su u početku tvrdili da je ekstrat semenki grejpa u preporučenim količinama delotvoran protiv svih bakterija u telu.
Međutim, poslednje decenije naučnici su uspeli da utvrde pomoću elektronskih mikroskopa kako ekstrat semenki grejpa tačno deluje.
Ovaj ekstrat probija kroz bakterijske membrane i otpušta citoplazmu unutarnjeg sadržaja bakterije vrlo brzo, u roku od 15 minuta, čak i u vrlo malim dozama, razređen. Ekstrat semenki grejpa inhibrira rast gram pozitivnih i gram negativnih bakterija.
Takođe, ekstrakti su vrlo snažna antifungalna sredstva, čime imaju još jednu prednost nad antibioticima.
Kada imate bilo kakve urinarne infekcije, trebate konzumirati ekstrat iz semenki grejpa svaki dan, dve nedelje ili jesti grejp, to će biti dovoljno…
Zodeks čaj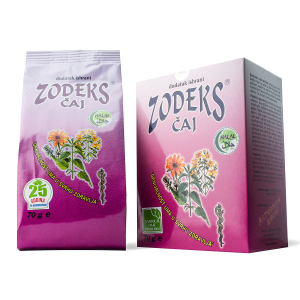 Zodeks čaj je namenjen održavanju fiziološke funkcije i unapređenju zdravlja organa urinarnog sistema. Preporučenim načinom upotrebe ovog čaja, pomažemo ispiranje mokraćnih puteva kod bakterijskih infekcija i upalnih procesa, kao i izbacivanje peska i kamena iz bubrega i ostalih mokraćnih organa.
Zodeks čaj se može preventivno koristiti da spreči pojavu peska u bubrezima. Posebno se preporučuje osobama sklonim čestim infekcijama mokraćnih puteva, kao i onima sa povećanim rizikom od razvoja bubrežnog kamenca.
https://amedica.rs/wp-content/uploads/2023/02/Urinarne-infekcije-lecenje.jpg
628
1200
zdravko
https://amedica.rs/wp-content/uploads/2019/08/logo.png
zdravko
2023-02-09 09:22:33
2023-02-09 09:55:14
Urinarne infekcije – lečenje