Hladne noge ili hodanje bosim nogama po kamenitom ili betonskom tlu pokrenu refleksni grč bešike i jak pritisak, iako bešika nije puna. Pri upali bešike postoji takođe stalan pritisak koji tera na mokrenje što može biti vrlo neugodno, a često i bolno.
Upala bešike
Po pravilu, prehlada je prvi uzrok upali bešike. Protiv upale bešike koriste se vruće obloge od bilja ili vruće sedeće kupke. Voda za obloge mora biti toliko vruća da je ruke pri ceđenju krpe još mogu podneti.
Sedeće kupke moraju imati 37—38° C da ne bi došlo do navale krvi u glavu. Na to treba paziti posebno kod ljudi sa povećanim krvnim pritiskom ili sa osetljivim srcem. Stalnu temperaturu vode održavamo dolevanjem tople vode jer sedeća kupka mora trajati pola sata.
Obično pri upali učestvuju takođe bakterije, naročito stafilokoke, streptokoke ili koli-bakterije. Retka je upala bešike na tuberkuloznoj bazi, bacili dođu u bešiku iz obolelih bubrega. Kad se radi o upornim hroničnim upalama bešike, moramo istražiti uzroke upale i zatim preduzeti brižljivo, savesno i propisano lečenje.
Upala bešike uzrokuje pri mokrenju bolno probadanje i peckanje. Što je upala jača, to je jači i pritisak na mokrenje. Pri upali bešike mokraća sadrži nešto belih (leukociti) i crvenih (eritrociti) krvnih zrnaca, mutna je i s vremenom se na dnu posude stvori sluzav talog.
Prirodni lekovi za lečenje upale bešike
Kukuruzna svila pomaže kod svih oboljenja mokraćnih puteva, upale bešike, eliminiše umanjeno lučenje mokraće i pomaže kod noćnog mokrenja. Čaj od kukuruzne svile jedan je od najjačih prirodnih diuretika. On podstiče izlučivanje mokraće i bakterija iz organizma, zbog čega je od velike pomoći kod upale bešike i urinarnih infekcija.
Za vreme urinarne infekcije savetuje se i povećani unos vitamina C koji zakiseljuje mokraću i smanjuje razmnožavanje bakterija. Dnevna doza vitamina C ne sme biti veća od 500 mg, pa se preporučuju preparati koji polako otpuštaju vitamin C.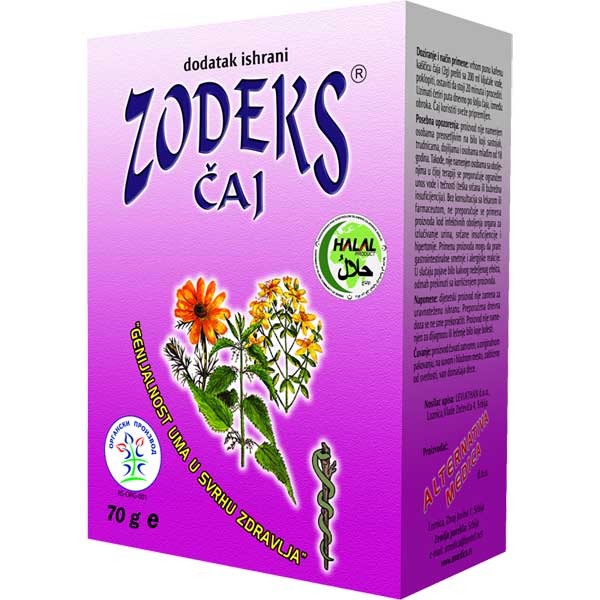 Zodeks čaj je namenjen održavanju fiziološke funkcije i unapređenju zdravlja organa urinarnog sistema. Preporučenim načinom upotrebe ovog čaja, pomažemo ispiranje mokraćnih puteva kod bakterijskih infekcija i upalnih procesa, kao i izbacivanje peska i kamena iz bubrega i ostalih mokraćnih organa.
Zodeks čaj se može preventivno koristiti da spreči pojavu peska u bubrezima. Posebno se preporučuje osobama sklonim čestim infekcijama mokraćnih puteva, kao i onima sa povećanim rizikom od razvoja bubrežnog kamenca.
https://amedica.rs/wp-content/uploads/2022/04/Upala-besike.jpg
628
1200
zdravko
https://amedica.rs/wp-content/uploads/2019/08/logo.png
zdravko
2022-04-21 09:48:40
2022-04-19 12:32:58
Upala bešike