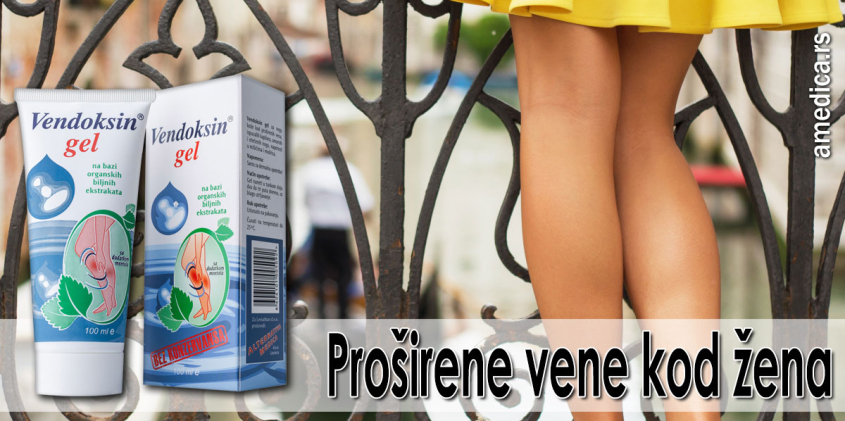 Mora se priznati da proširene vene kod žena mogu biti bolne, kao i da je sam estetski izgled žene narušen, ali i da je potrebno vreme kako biste se u potpunosti rešili ovog problema.
Uzroci proširenih vena
Kao i kod svih vrsta bolesti, genetika ima značajnu ulogu. Ukoliko vam je neko blizak u porodici već imao problem sa vidljivim kapilarima na nogama, velika je šansa da i vi budete jedna od žena koju će mučiti bolovi usled proširenih vena.
Pored genetike, i trudnoća može biti indikator za pojavu proširenih vena, pa ne čudi činjenica da se veliki broj trudnica prvi put susretne sa ovim medicinskim problemom baš u fazi kada ostane u drugom stanju. Najčeće se to dešava zbog toga što se u trudnoći volumen krvi kod žena povećava pa samim tim vene postaju izraženije. U zavisnosti od toga kolika je izraženost vena zavisi i sam tretman lečenja.
Ni žene koje se aktivno bave nekom vrstom sporta poput biciklizma, skijanja ili drugim sportovima kod kojih je veoma prisutan pritisak na donjim ekstremitetima, problem proširenih vena ne zaobilazi.
Izbegnete pojavu proširenih vena
Ukoliko postoji rizik da dobijete proširene vene ili već uveliko mučite problem sa njima, evo na šta biste trebali da obratite pažnju. Najpre bi trebalo da izbegavate dugotrajno stajanje ili sedenje koliko god je to moguće. Saune bi, isto tako, trebalo izbegavati jer toplota u njima širi krvne sudove što venama nikako ne prija.
Kad god ste u prilici, odmarajte tako što podignete noge kako biste poboljšali samu cirkulaciju. Takođe, lagana šetnja kao neki lakši oblik fizičke aktivnosti.
Nikako nemojte da nosite tesnu i neudobnu odeću.
Biljni sastojci Vendoksin® gela pomažu otklanjanju bola, otoka, grčeva, težine i umora nogu, i trenutno poboljšavaju cirkulaciju, naročito u stanjima dugotrajnog mirovanja, sedenja, stajanja i slabe cirkulacije. Deluju protivupalno i vazoprotektivno, jačaju zid venskog krvnog suda, smanjuju osetljivost i propustljivost kapilara, sprečavaju nastajanje otoka, ubrzavaju vensku cirkulaciju, pojačavaju prokrvljenost, smanjuju crvenilo kod upaljenih vena i vitalizuju kožu.
Vendoksin® gel se preporučuje kod svih tegoba hronične venske insuficijencije: proširenih vena, pojave ispucalih kapilara, poremećaja periferne cirkulacije, prevarikoznog sindroma, postflebitičkog sindroma, površinske tromboze, flebitisa, tromboflebitisa, burzitisa i tendovaginitisa. Efikasan je u slučaju sportskih i drugih povreda (nagnječenja, distorzije, istegnuća tetiva mišića i ligamenata zglobova i hematoma
https://amedica.rs/wp-content/uploads/2022/09/Prosirene-vene-kod-zena.jpg
628
1200
zdravko
https://amedica.rs/wp-content/uploads/2019/08/logo.png
zdravko
2022-09-15 09:05:26
2022-09-14 13:52:46
Proširene vene kod žena