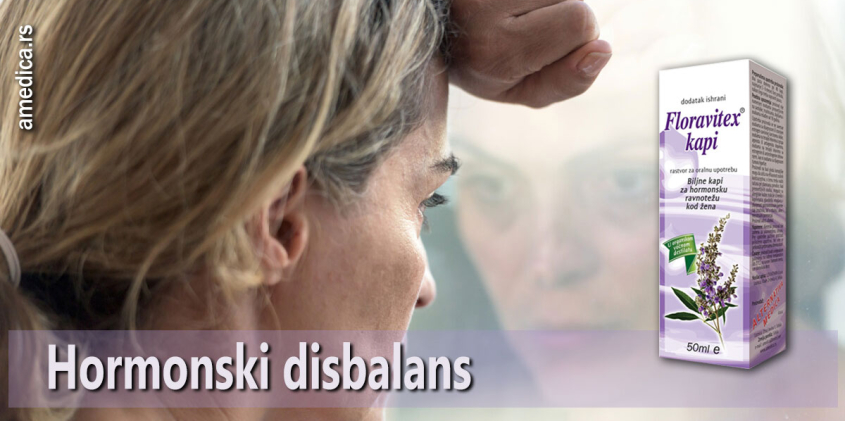 Od adolescencije do menopauze, hormoni utiču na raspoloženje, energiju, lepotu i kako se žene uopšte osećaju. Poslušajte svoje telo i razmislite mogu li ovo biti znaci da je vaše telo u hormonskom disbalansu.
Razdražljivost
Ako već i okolina primeti promenu vašeg raspoloženja, možda nije uzrok razdražljivosti samo loš dan na poslu ili strašan saobraćaj na putu kući. Umesto toga, promena hormona može i najmirnije žene učiniti vrištećim čudovištima.
Mnoge žene primete promene u ponašanju koje se događaju tokom menstrualnog ciklusa. Predmenstrualna plačljivost i razdražljivost nisu nužno znak teskobe ili depresije, moguće je da se radi i o netretiranoj neravnoteži hormona.
Dobijanje na težini
Sve žene su zabrinute oko svoje težine, a iznenadne promene su znak da su hormoni u neredu. Dobitak na težini oko abdomena i ruku mogu biti znak otpornosti na insulin. Osećaj teških grudi povezuju se sa poremećajem estrogena, a dobijanje na težini u kukovima i bedrima vezano je za štitnu žlezdu.
Naučite kako da povezujete hormone sa svojim zdravljem da bi ostali puni energije i zdravi. Primetite li neke od ovih promena, razgovarajte sa vašim lekarom.
Umor
Svi trčimo naokolo i to što smo umorni čini nam se kao normalni rezultat napornog dana. Osećaj umora ipak može biti znak promene u nivou hormona. Žene opisuju umor na razne načine, teško ustaju ujutro iz kreveta i mrtve umorne su već popodne. Primetite li promene u uobičajenom nivou energije, nemojte to zanemariti. Proverite hormone, štitnu žlezdu, insulin, estrogen, progesteron i adrenalin.
Nesanica
Za mnoge žene je umor povezan sa poremećajima spavanja. Hormoni regulišu spavanje i mnoge žene se bore sa nesanicom zbog promena u vrednostima hormona. Nizak nivo progesterona poznato je da izaziva nesanicu u 3 ujutro, dok niski estrogen može biti kriv za valunge i noćno znojenje koje ometa san.
Ako brojite previše ovčica dok ne utonete u san, vreme je da proverite hormone.
Floravitex kapi
Floravitex kapi pomažu kod neredovnog menstrualnog ciklusa početkom puberteta i u kasnijoj dobi, dismenoreje (bolne menstruacije), akutna i hronična upala jajnika, akutna i hronična upala materice, treća i šesta grupa vaginalnog sekreta, benigne ciste na jajnicima, miomi, ciste na grudima nastale kao posledica hormonskog disbalansa, pred menstrualni sindrom – PMS.
Floravitex kapi utiču na još jedan hormon – prolaktin (hormon koji utiče na mlečne žlezde) može biti povećan u tom periodu, dovodeći do bola u dojkama, što je karakterističan sindrom PMS-a.
https://amedica.rs/wp-content/uploads/2020/10/Hormonski-disbalans.jpg
628
1200
zdravko
https://amedica.rs/wp-content/uploads/2019/08/logo.png
zdravko
2020-10-15 10:34:08
2020-10-15 10:34:08
Hormonski disbalans