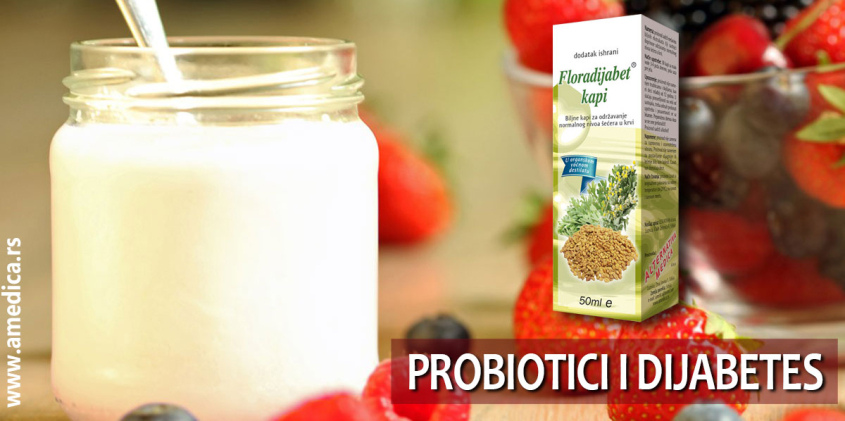 Dijabetes je stanje u kome u krvi ima previše glukoze, jer telo ne može pravilno da je koristi. Pankreas koji kontroliše nivo glukoze kod dijabetičara ne može da proizvede dovoljno ili uopšte insulina.
Insulin je neophodan organizmu, jer deluje poput ključa koji otvara vrata glukozi koja može da uđe i obezbedi energiju. Zbog dijabetesa telo ne može da koristi glukozu kao gorivo koje daje energiju, već se glukoza gomila u krvi.
Korisne bakterije u crevima proizvode hemijska jedinjenja i hormone koji mogu da zaustave razvoj dijabetesa.
Već znamo da je zdrava crevna flora važna za opšte zdravlje, jer korisne bakterije u crevima pomažu da bolje svarimo hranu i asimilujemo korisne materije, a proizvode i određene vitamine. Ove bakterije takođe sprečavaju štetne bakterije da se previše razmnože i izazovu infekcije. Međutim, najnovija otkrića su pokazala dve stvari.
Prvo, da je kod osoba koje su razvile dijabetes tip 2 crevna flora poremećena, tj. da ne odgovara slici normalne crevne flore.
Drugo, japanski naučnici su još pre 30 godina slučajno otkrili da su kod miševa, kod kojih je bio promenjen gen tako da im se stvori sklonost ka razvoju dijabetesa, korisne crevne bakterije pomagale da se taj dijabetes ne razvije.
Ovde nije sasvim jasno šta je ovde posledica a šta uzrok, tj. da li dijabetes dovodi do promene crevne flore nagore, ili poremećaj crevne flore olakšava razvoj dijabetesa, pa su potrebna dodatna istraživanja da bi se ovo razjasnilo.
Međutim, jedno je sigurno, a to je da zdrava crevna flora svakako predstavlja faktor zaštite i faktor prevencije, ne samo protiv dijabetesa, već i protiv niza drugih oboljenja. Zato treba da se potrudimo da se hranimo zdravije i unosimo dovoljnu količinu svežeg voća i povrća, biljnih vlakana i prirodnih probiotika (sadrže ih fermentisane namirnice poput kiselog kupusa, turšija, misoa i sl) – jer to su namirnice koje doprinose stvaranju i održavanju korisnih bakterija u crevima.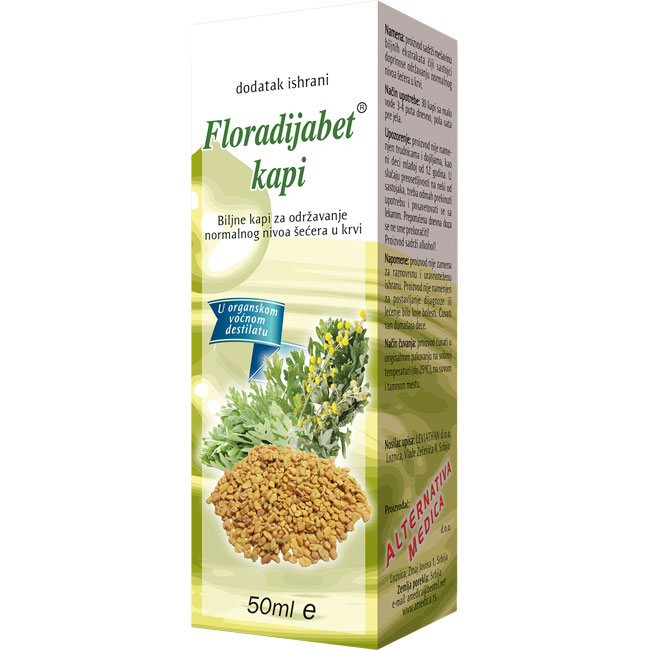 Floradijabet® biljne kapi za dijabetes i regulaciju šećera su prirodno rešenje za kontrolu visokog šećera u krvi kod dijabetičara i osoba koje su na granici, kojima se često javlja visok nivo šećera u krvi.
Floradijabet® biljne kapi za dijabetes i regulaciju šećera u krvi pomažu svima koji imaju povišen šećer da lakše kontrolišu njegov nivo i da smanje upotrebu lekova, kao i da umanje nagle skokove šećera usled stresa ili obilne ishrane.
https://amedica.rs/wp-content/uploads/2019/04/Probiotici-i-dijabetes.jpg
628
1200
zdravko
https://amedica.rs/wp-content/uploads/2019/08/logo.png
zdravko
2019-04-18 09:27:11
2019-04-18 09:27:11
Probiotici i dijabetes