Infekcija mokraćnih kanala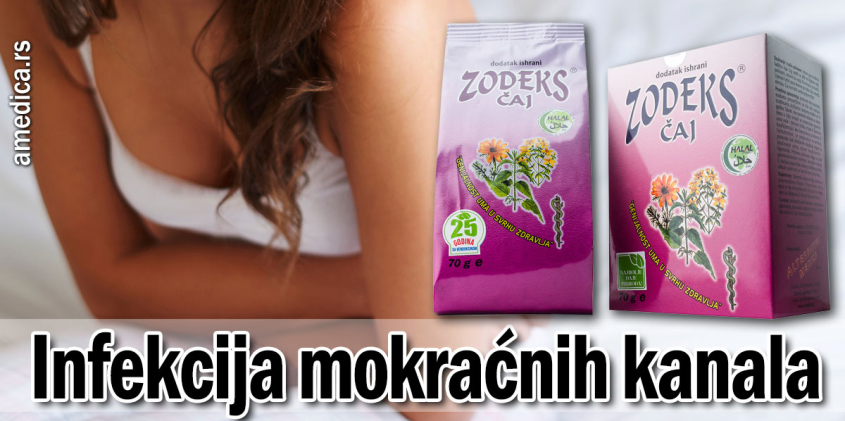 Infekcija mokraćnih kanala jedna je od najčešćih infekcija, a istraživanja pokazuju da je imaju milioni žena širom sveta. Infekcija mokraćnih kanala najčešće nastaje kada bakterije dospeju u mokraćovod putem koje se urin izbacuje iz organizma.
Infekcija se može pojaviti na bilo kojem delu mokraćnog sistema: bubrezima, mokraćnim kanalima ili bešici. Većinu vremena, bakterije se bez problema izbacuju iz organizma putem mokraće. Međutim, ponekad se bakterije zadržavaju i rastu. Iako većina žena uoči simptome usled bola koji se javlja tokom mokrenja, neke žene mogu osetiti samo tupi bol u predelu karlice ili mogu dobiti groznicu.
Prva infekcija mokraćnih kanala najverovatnije nije i poslednja koju ćete imati. Ona se ponovo javlja iz više razloga, a od kojih najčešće: ukoliko ne završite terapiju antibioticima do kraja to omogućava bakterijama da se ponovo razmnožavaju i uzrokuju infekciju. Upravo zbog toga je veoma važno da terapiju završite do kraja, čak iako se osećate kao da to nije potrebno. Takođe, žene su podložnije infekcijama mokraćnih kanala od muškaraca, jer imaju kraće mokraćne kanale u odnosu na muškarce, a to bakterijama omogućava da lakše dospeju u urinarni trakt i do bešike.
Sigurno ste čuli priče da su brusnice, posebno čaj od njih, veoma dobre za zdravlje mokraćnih kanala. Iako ne može izlečiti infekciju, čaj od brusnice svakako je dobar za održavanje zdravlja urinarnog trakta. Stručnjaci veruju da upravo ovaj čaj onemogućuje pridržavanje bakterija za zid mokraćne bešike.
Zodeks čaj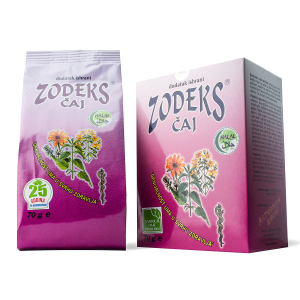 Zodeks čaj je namenjen održavanju fiziološke funkcije i unapređenju zdravlja organa urinarnog sistema. Preporučenim načinom upotrebe ovog čaja, pomažemo ispiranje mokraćnih puteva kod bakterijskih infekcija i upalnih procesa, kao i izbacivanje peska i kamena iz bubrega i ostalih mokraćnih organa.
Zodeks čaj se može preventivno koristiti da spreči pojavu peska u bubrezima. Posebno se preporučuje osobama sklonim čestim infekcijama mokraćnih puteva, kao i onima sa povećanim rizikom od razvoja bubrežnog kamenca.
https://amedica.rs/wp-content/uploads/2022/09/Infekcija-mokracnih-kanala.jpg
628
1200
zdravko
https://amedica.rs/wp-content/uploads/2019/08/logo.png
zdravko
2022-09-09 10:15:10
2022-09-08 10:43:50
Infekcija mokraćnih kanala